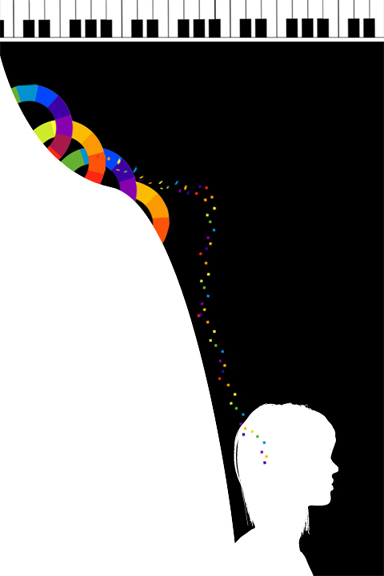 The Long and Winding Road by Sir. Paul McCartney.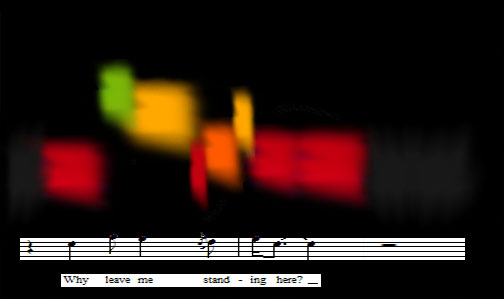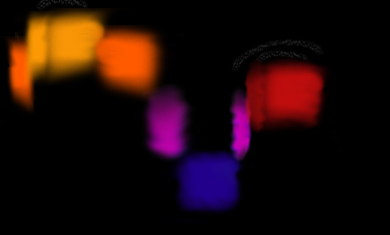 This page  deals with the fun of relating ( or mixing )

very basic principles of Color and Sound theories .

Color and sound are both waves of energy vibrating at

different frequencies.

So, what happens  if you relate the12 hues on the color wheel,  

to the 12 tones in the chromatic scale...?

Color theory tell us that, if you add black or white to the 12 hues in the colorwheel you create a variety of tints from the same color. 

For example, Red mixed with white gives you pink, then if  a small amount 

of white is added to pink, then you will get a lighter rose; the same way, 

if black is added to red, we end up with all kinds of browns.

The same applies for the rest of the other 11 hues inside the wheel.

This means that if you position the 12 hues of the colorwheel in the center

octave of a piano keyboard you can attach to each note, a distinctive color.... 

There is lots more to take into account when you deal with "Sound Color" but

for now let's focus in some of the samples from different music styles...

Scroll down...

"Art does not reproduce what we see; rather, it makes us see." 

 Paul Klee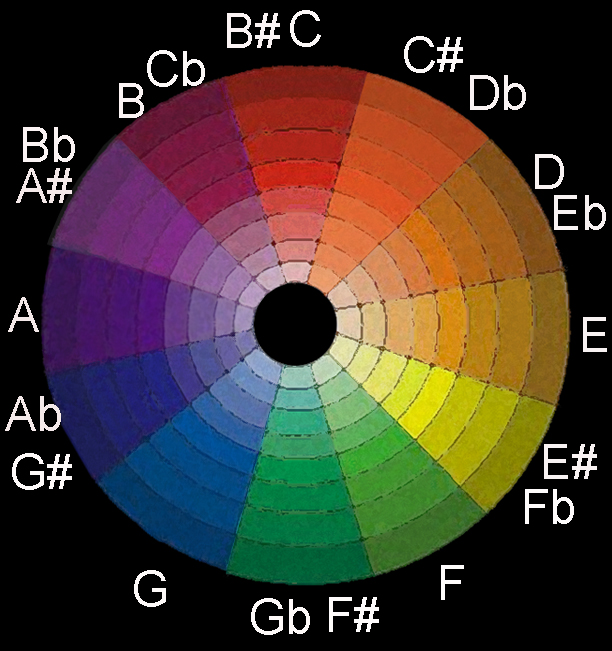 workingbea.org  copyright  2018.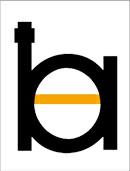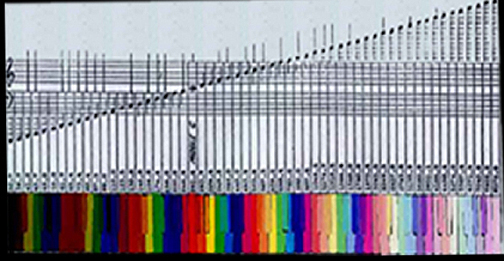 Notes and hues relation on the piano's keyboard.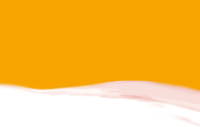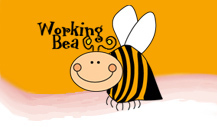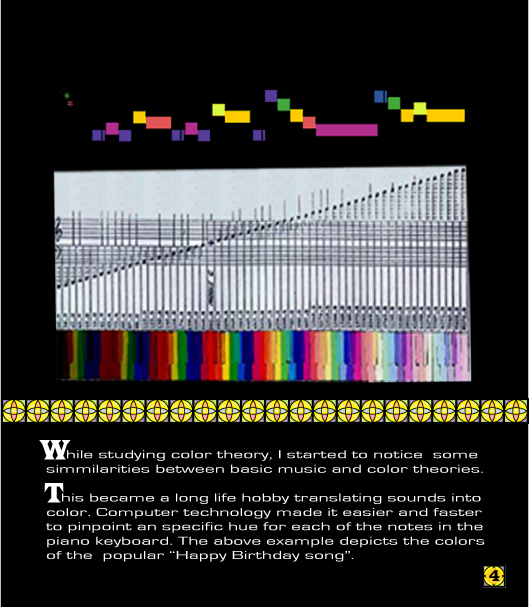 Paul McCartney used a similar idea  in the cover of 
his original orchestral score
 for dance, written for the New York City Ballet  2011/2012 season !
I posted my concept on his "MySpace" page a few years ago and he liked it!

or click on the image of the page to the right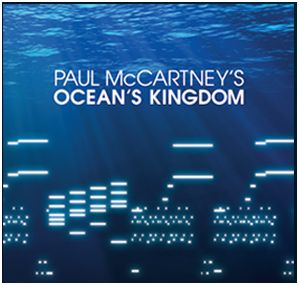 These are the images I sent  him in here I took a more painterly  look to my conept to Sound Color to make it warmer than the example of the "Happy Birthday" sample in page 4  on the  image above these two examples.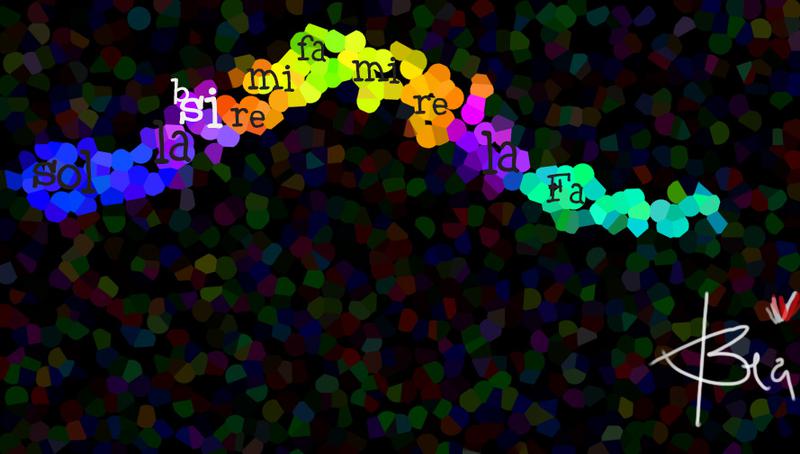 The first melodic line form Paul McCartnery Ocean Kingdom's
 "Imprisionment" 
movement/
this is how (I imagine) the sound looks, transposed as color, for the fiist melodic line.... 

although the tempo is not represented just the color scheme